Chris
(Guitar)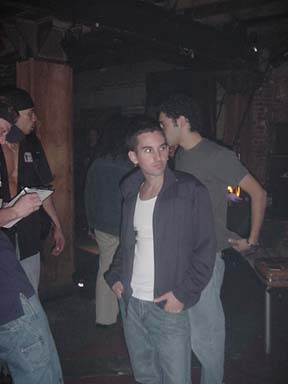 Birthday: may 21
Sign: whatever may 21 is.
From: L.A.
Favorites:
Ice Cream: daiquiri ice
Rapper: slick rick, and shaq diesel (j/k)
Group: soul puppet
Actor: tim robbins, edward norton
Actress: meg ryan
Movie: Shawshank Redemption.
TV Shows: TLR, and dawsons creek.
Cereal: crackling oat bran. have you ever had that. it is radical.